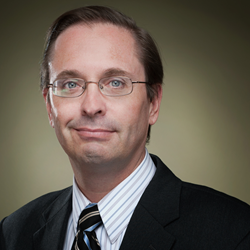 Washington, DC (PRWEB) February 19, 2015
Cornerstone Research, a leading provider of economic and financial consulting and expert testimony, announced today the promotion of Stewart Mayhew to vice president in the firm's Washington, DC, office.
"Stewart has a wealth of knowledge and experience on regulation and enforcement from his years at the SEC," said Adel Turki, a senior vice president of Cornerstone Research and head of the firm's finance practice. "Since joining Cornerstone Research, he has brought rigorous analysis to finance matters that involve compliance investigations, securities class actions, and trading rules for exchanges. This promotion recognizes his exceptional contributions to our clients and our firm."
Dr. Mayhew has particular expertise in securities trading, and has worked on matters related to option markets, market manipulation, insider trading, short selling, clearance and settlement, dark pools, and high-frequency trading. He has consulted for stock exchanges, broker dealers, investment banks, asset managers, hedge funds, and individuals involved in regulatory investigations and private litigation. Dr. Mayhew has also conducted studies connected to the rule making process as a contractor for the SEC and FINRA.
Prior to joining Cornerstone Research in 2010, Dr. Mayhew served as deputy chief economist of the U.S. Securities and Exchange Commission (SEC). His work at the SEC included regulatory matters related to stock, option, and bond markets, as well as a range of investment vehicles. In addition, he worked on numerous enforcement matters for the SEC.
Dr. Mayhew has held tenure-track faculty positions at Purdue University and the University of Georgia. He is a noted authority on option market structure and empirical option pricing, and has published articles in the Journal of Finance, the Review of Financial Studies, the Journal of Financial and Quantitative Analysis, and the Journal of Futures Markets.
Dr. Mayhew earned a Ph.D. in finance from the Haas School of Business at the University of California, Berkeley, and an M.S. in applied economics and a B.S. in economics from Brigham Young University.
About Cornerstone Research

Cornerstone Research provides economic and financial consulting and expert testimony in all phases of complex litigation and regulatory proceedings. The firm works with an extensive network of prominent faculty and industry practitioners to identify the best-qualified expert for each assignment. Cornerstone Research has earned a reputation for consistent high quality and effectiveness by delivering rigorous, state-of-the-art analysis for over 25 years. The firm has more than 500 staff and offices in Boston, Chicago, London, Los Angeles, Menlo Park, New York, San Francisco, and Washington.
http://www.cornerstone.com

Twitter at @Cornerstone_Res