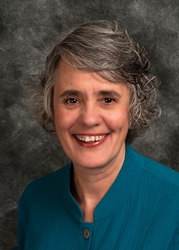 RIVERDALE, N.Y., (PRWEB) July 17, 2014
Historian Julie Leininger Pycior, Ph.D., professor of history at Manhattan College, recently published her newest book, "Democratic Renewal and the Mutual Aid Legacy of US Mexicans." Pycior's latest book traces the historic mutual aid organizing of Mexican-Americans, from its early origins after the Mexican-American War to its present day impact on important policy issues such as immigration and money in politics.
"Latinos, most of whom are Mexican, have moved from the periphery of the national discussion to its center, with much of the public uncertain about this development, but they can take heart from this saga," Pycior noted. "This overlooked chapter of U.S. history also constitutes a report on cutting-edge efforts to revitalize our democracy today."
Professor of sociology at the CUNY Graduate Center, Ruth Milkman, author of "L.A. Story: Immigrant Workers and the Future of the US Labor Movement," praised the book: "Pycior's analysis of mutualista organizing among Mexicans in the United States, past and present, sheds new light on one of the most important social movements of our time."
Award-winning author of "LBJ and Mexican Americans: the Paradox of Power" (1997) and a historical adviser to public television, Pycior has spent much of her professional career researching Mexican-Americans, immigration and the 1960s. "LBJ and Mexican Americans: the Paradox of Power" analyzes the complex relations between President Lyndon B. Johnson and Mexican-Americans. In 1997, the book was recognized with the Texas Historical Commission T.R. Fehrenbach Award, which honors worthy accomplishments and exemplary leadership in the preservation of Texas' heritage.
A member of the editorial board for the Latinos in the U.S. monograph series of Michigan State University Press, Pycior is a historical consultant to public television and blogs for the "Huffington Post." She is currently working on a book project entitled "Bearing Witness: Dorothy Day, Thomas Merton and the Question of Belief in a Time of Crisis." In addition, Pycior is writing an article on the Great Society at high tide, a vivid account of the historic moment in 1965 when a record-number of laws were passed, with publication timed for the 50th anniversary in 2015.
She also edited the 2004 best-selling book by television journalist Bill Moyers, "Moyers on America: A Journalist and His Times."
"Finely-honed … marvelous," says Moyers of "Democratic Renewal," calling it "a book whose derided, dismissed, and suppressed subjects rise vividly from the shrouded past to offer our troubled democracy its only hope: "Solo Juntos Lo Lograremos" — 'We Will Only Achieve Things Together.'"
Pycior received her B.A. with honors from Michigan State University and her M.A. and Ph.D. from the University of Notre Dame.
To read more about Democratic Renewal and the Mutual Aid Legacy of US Mexicans, visit Texas A&M University Press website at http://www.tamupress.com.
###

About Manhattan College:

Manhattan College is located at West 242nd Street near Broadway in the Riverdale section of the Bronx, one mile from the Westchester County line and accessible by MTA subway line No. 1. For directions to the campus, visit http://www.manhattan.edu.
Founded in 1853, Manhattan College is an independent, Lasallian Catholic, coeducational institution of higher learning offering more than 40 major programs of undergraduate study in the areas of arts, business, education and health, engineering and science, along with continuing and professional studies, and a graduate division. For more information about Manhattan College, visit http://www.manhattan.edu.