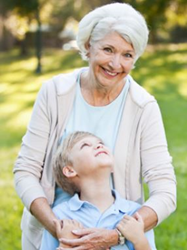 Santa Rosa, CA (PRWEB) February 26, 2015
According to government statistics out this month there is a significant rise in the number of hip replacements performed in the United States - and interestingly enough, hip replacement has become more common in people age 45-50 who accounted for 95 percent of all procedures. This number is a very significant jump – 205 percent in just the past decade. According to the new statistics the majority of these hip replacements are due to degenerative arthritis caused by wear-and-tear stemming from this population of patient's more active lifestyle - making them more likely to struggle with arthritis.
Hip replacement is one of the most successful contemporary surgical procedures. Refined surgical techniques, improved implant characteristics, aggressive physical rehabilitation and a focus on pain management have all contributed to this achievement. The long-term success rates for total hip and total knee surgery currently exceed 95 percent. While hip replacement surgery may be right for the most severe forms of chronic hip pain, most minor hip pain symptoms can be treated at home.
Understanding Hip Injuries
Hip pain is a common symptom experienced by all age groups - the intensity of which can range from mild discomfort to severe pain that encroaches on normal daily activities. Every age group experiences hip pain – particularly those who lead an active lifestyle including children, teens and young adults who participate in high impact sports. Senior citizens are particularly susceptible to hip injuries resulting from a fall. This is due to a decrease in bone density as part of the aging process combined with a reduction in joint elasticity - the combination of which leaves them susceptible to fractures. People who are overweight are also disposed to hip injuries because of the excessive pressure placed on the on the hip.
With many hip injuries the resulting pain symptoms that impact mobility may manifest in other areas of the body such as the leg, sciatica or spine sometimes making it difficult for doctors to diagnose the problem correctly. Hip pain can also result from diseases and conditions in other areas of your body including the lower back or knees. This type of pain is called 'referred pain'. Problems within the hip joint itself tend to manifest as pain on the inside of the hip or groin area. Hip pain occurring on the outer part of the hip, upper thigh or outer buttock is usually caused by issues with muscles, tendons, ligaments or other soft tissues surrounding the hip joint.
Common Reasons for Hip Pain
Many hip pain disorders may be treated by an orthopaedic surgeon through arthroscopic surgery or other minimally invasive procedures. When osteoarthritis becomes so severe that the pain is intense or the hip joint becomes deformed, a total hip replacement will likely be a consideration. Hip fractures sometimes require surgery to repair the fracture or to replace the hip. Other common causes of hip pain include;


Bursitis - due to overuse or repetitive actions around the joints of the body
Muscle strains - (particularly groin and hamstring muscle strains) result from small micro tears in muscles caused by a quick twist or pull to the muscle
Hip fractures or a break in the hip bone - usually occurring in a fall by an elderly patient
Tendonitis - stemming from the many tendons located around the hip that can become inflamed resulting in pain around the hip region
Arthritis - is the most common cause of chronic hip pain frequently treated with a joint replacement
Caring for Hip Pain at Home
Most minor hip pain can be controlled with self-care at home. When hip pain is relatively minor there are some readily available treatments which may be helpful including;
Rest: often the only treatment needed to relieve symptoms
Cold and Heat Application: the most commonly used treatments for inflammation
Stretching: can help with some causes of hip pain
Physical Therapy: an important aspect of treatment of almost all orthopedic conditions - to increase strength, regain mobility
Anti-Inflammatory Medication: Nonsteroidal anti-inflammatory medications especially for hip pain caused by arthritis, bursitis, and tendonitis
When to Seek Help for Hip Pain
If a hip injury impairs a person's ability to stand, bear weight and walk, consulting with an orthopaedic physician is the best bet. If the pain is more gradual and does not respond to rest, ice and over-the-counter pain medications then seeking medical help is also a good idea. This is especially true if the hip pain begins to limit the range of motion of the hip or causes limping. Get medical help right away if:
The hip pain came on suddenly
A fall or other injury triggered the hip pain
The joint looks deformed or is bleeding
A popping noise in the joint when injury occurred
Intense pain
Inability to put weight on the hip
Inability to move leg or hip
Santa Rosa Orthopaedic Medical Group
In its efforts to bring the best outcomes to patients, Santa Rosa Orthopaedics (SRO) has set the model for exceptional orthopedic care for over 60 years. SRO offers patients in-house diagnostic imaging, rehabilitation, sports injury prevention, as well as advanced surgical treatments in joint replacement, sports medicine, trauma care, hand, foot and ankle, neck and spine care as well as general orthopedic surgery. For more visit srortho.com or call 707-546-1922.
Article Resources:

Mark Pagnano, M.D., professor and chairman, department of orthopedic surgery, Mayo Clinic, Rochester, Minn.; Monica Wolford, M.A., statistician, and Anita Bercovitz, MPH, Ph.D., health scientist, U.S. National Center for Health Statistics, Hyattsville, Md.; Feb. 12, 2015, Data brief, National Center for Health Statistics