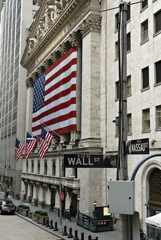 Chicago, Illinois (PRWEB) July 23, 2014
A completely revised complaint was filed today in federal court in the Northern District of Illinois in the case of Braman et. al v. The CME Group, Inc (Case #14-cv-2646)- the first case alleging that high frequency traders are getting preferential and illegal access in the futures markets. The pleading set out specific allegations of examples of market manipulation and fraud on the part of the world's largest futures exchange. The case is very important because the United States derivatives markets have been the envy of the world and the global hub for derivatives trading, price discovery and risk transfer. A central focus of the suit is allegations about the existence of clandestine contracts between the futures exchanges and favored high frequency trading (HFT) firms along with the exchange's complicity in allowing for illegal trading practices that benefit these favored market participants. These secret agreements, whose existence was first discovered this year, are said to be the subject of investigations by the CFTC and the New York Attorney General. The complaint further alleges that the futures exchanges have not been forthcoming about the existence of an exploitable structural advantage that it provides to favored HFTs at the expense of all other market participants, financial institutions and the trading public.
Plaintiffs' attorney R. Tamara de Silva is privileged and honored to have as new co-lead counsel in this case prominent New York attorney Victor E. Stewart from the high profile New York law firm, Lovell Stewart Halebian Jacobsen. Lovell Stewart is the premier commodity class action law firm in the nation with a record of verdicts and judgments in securities and commodities-manipulations and price-fixing lawsuits that is without equal.
Complaint can be found here: http://www.desilvalawoffices.com/documents/HFT-Braman-filed-.pdf