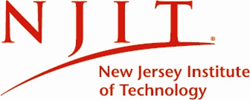 Newark, NJ (PRWEB) October 15, 2014
Following the release of his celebrated eighth poetry collection, Gradually the World: New and Selected Poems, NJIT Professor Burt Kimmelman will give a reading at the internationally renowned Geraldine R. Dodge Poetry Festival later this month.
The festival, America's largest poetry gathering, will take place in Newark at NJPAC and other venues in the downtown area. The festival will run from October 23 through October 26. Kimmelman will read from his works at 1:30 p.m. on Saturday, October 25.
International in scope, the festival has hosted Nobel Laureates Octovio Paz and Derek Walcott, as well as figures of such international stature as Nigeria's Chinua Achebe, Israel's Yehuda Amichai and Aharon Shabtai, the United Kingdom's Poet Laureate Andrew Motion, and Korea's most prolific and respected poet, Ko Un, frequently short-listed for the Nobel Prize. Poets from Bangladesh, China, Cuba, Denmark, France, Ghana, Ireland, Lebanon, Mexico, Nicaragua, Poland, Scotland, Sweden, Vietnam and other nations have been represented at the festival as well.
The Dodge Poetry Festivals have given rise to several NPR radio programs and five PBS television series, including "The Power of the Word" and "The Language of Life and Fooling with Words," all hosted by Bill Moyers and seen by national audiences of nearly 50 million. In 2008, "Poetry Everywhere," a series of film shorts by Emmy and Peabody Award-winning filmmaker David Grubin, and featuring footage from previous Dodge Poetry Festivals, premiered on WGBH. In the same year, the Dodge Festival You Tube channel was launched.
The fourteen biennial Poetry Festivals have together drawn approximately 155,000 people from 43 states - including 18,000 teachers and 45,000 high school students who have attended without charge and traveled from as far away as Florida, Maine, Minnesota and California.
The full program for the series of events can be found at http://www.dodgepoetry.org/at-the-festival/2014-festival.
About NJIT
One of the nation's leading public technological universities, New Jersey Institute of Technology (NJIT) is a top-tier research university that prepares students to become leaders in the technology-dependent economy of the 21st century. NJIT's multidisciplinary curriculum and computing-intensive approach to education provide technological proficiency, business acumen and leadership skills. With an enrollment of more than 10,000 graduate and undergraduate students, NJIT offers small-campus intimacy with the resources of a major public research university. NJIT is a global leader in such fields as solar research, nanotechnology, resilient design, tissue engineering and cyber-security, in addition to others. NJIT ranks fifth among U.S. polytechnic universities in research expenditures, topping $ 110 million.